Learn about clothing from around the world
Children can learn over 80 clothing related words and phrases with our clothing activity chapter and fun rewards center! Tap, play, and dress up while you learn and absorb clothing vocabulary. Clothing is divided into categories based on everyday situations so kids can really learn the meaning behind the language. This chapter is supported in all five languages with extra content in English, Hindi, and Marathi — more to be added soon!
Fun dresses, hats, scarves, and more allow children to tap, pinch, and stretch clothing items all while learning vocabulary and cultural touchstones.
Why learn clothing vocabulary?
Learning vocabulary of words that a child interacts with every day like shirt, shoes, and hat will help to expand a child's vocabulary and is a great way to get them to practice language learning in everyday life! Once you start learning clothing words, you can practice using them while getting dressed in the morning. Real world application is the perfect way to make sure words really stick.
Introducing Culture through Clothing
The specially designed Rewards Center in Shoonya Kids allows children to explore clothing from dozens of cultures and festive traditions. We break learning down into different clothing categories including casual clothes, traditional clothes, hats, shoes, and accessories. With all of the many options, a child is sure to find clothes that spark their curiosity and allows them to play with characters that they can see themselves in.
Hindi
English
Telugu
Spanish
Hindi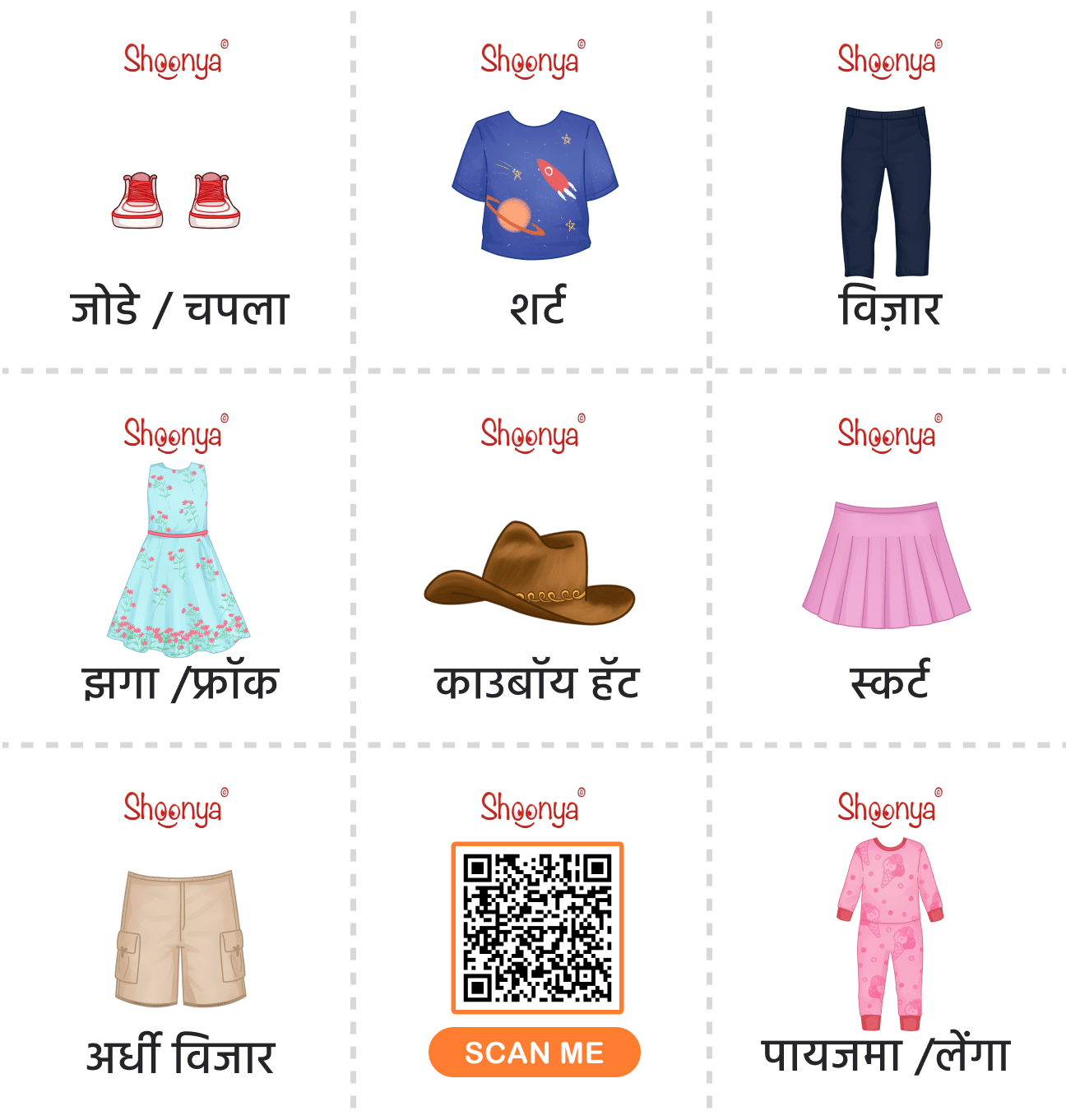 English
Telugu
Spanish